GGCL® Porcelain stoneware is a ceramic with a compact, hard, coloured and non-porous body. The word "Porcelain" means that the ceramic body of the tile is extremely vitrified, that is to say compact, hence the exceptional great resistance.
Our collection is the perfect partner for your bathroom and wellness space which smoothly embraces sink, shower plan, backsplash tile. It will create perfect harmony and aesthetical combination with the environment and your bathroom space; it does not need excessive maintenance and stays clean and refined, making it an ideal product choice to create a bathhouse excellent for your intimacy and comfort.
GGCL® Porcelain Tiles Available In
300X600X9 MM (11.8x23.6 inch)

600X600X9 MM (23.6x23.6 inch)

600X1200X9 MM (23.6x47.2 inch)

800X800X9 MM (31.5x31.5 inch)

200X1200X9 MM (7.88x47.2 inch)

800X1600X9 MM (31.5x62.99 inch)
The dynamic nature of tiles makes them useful for various applications.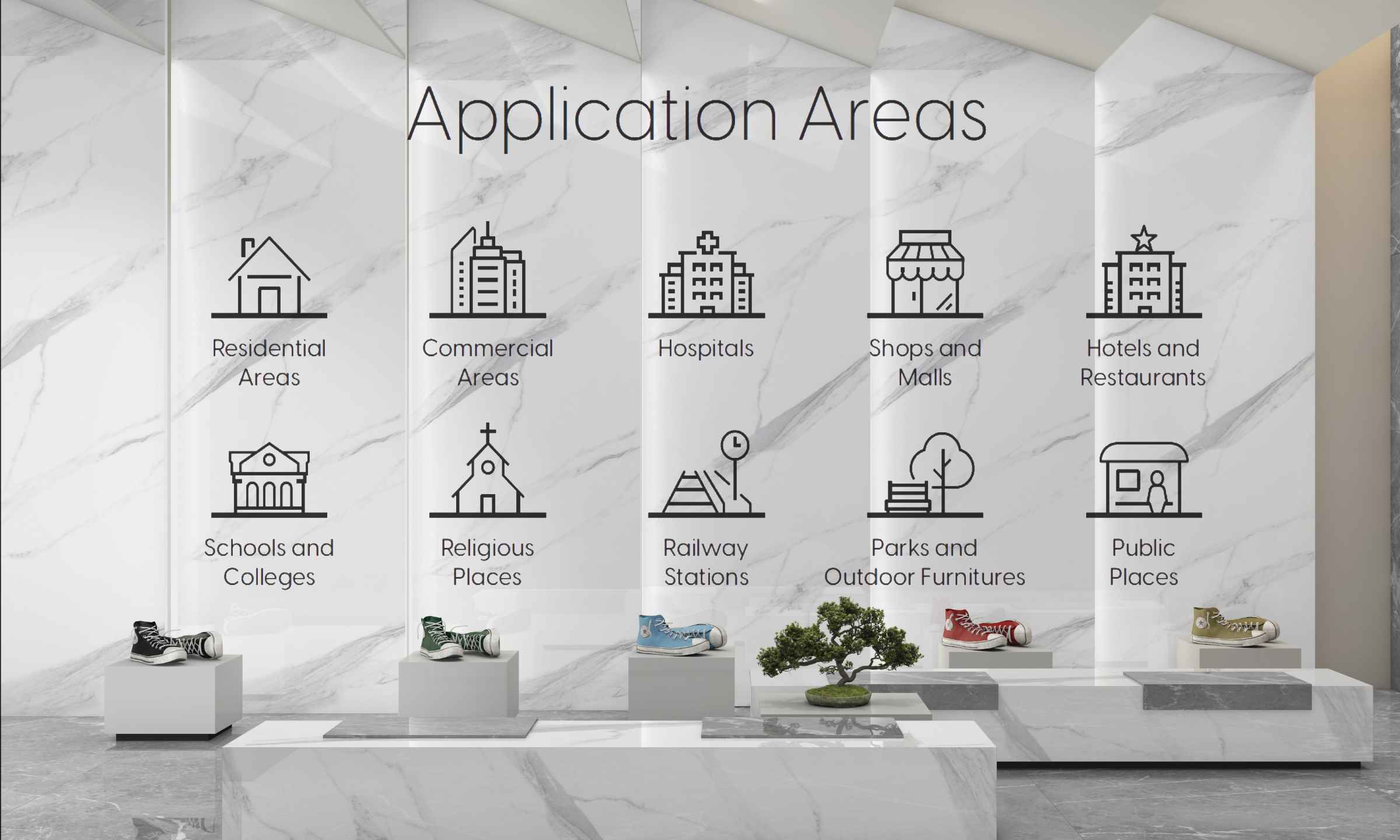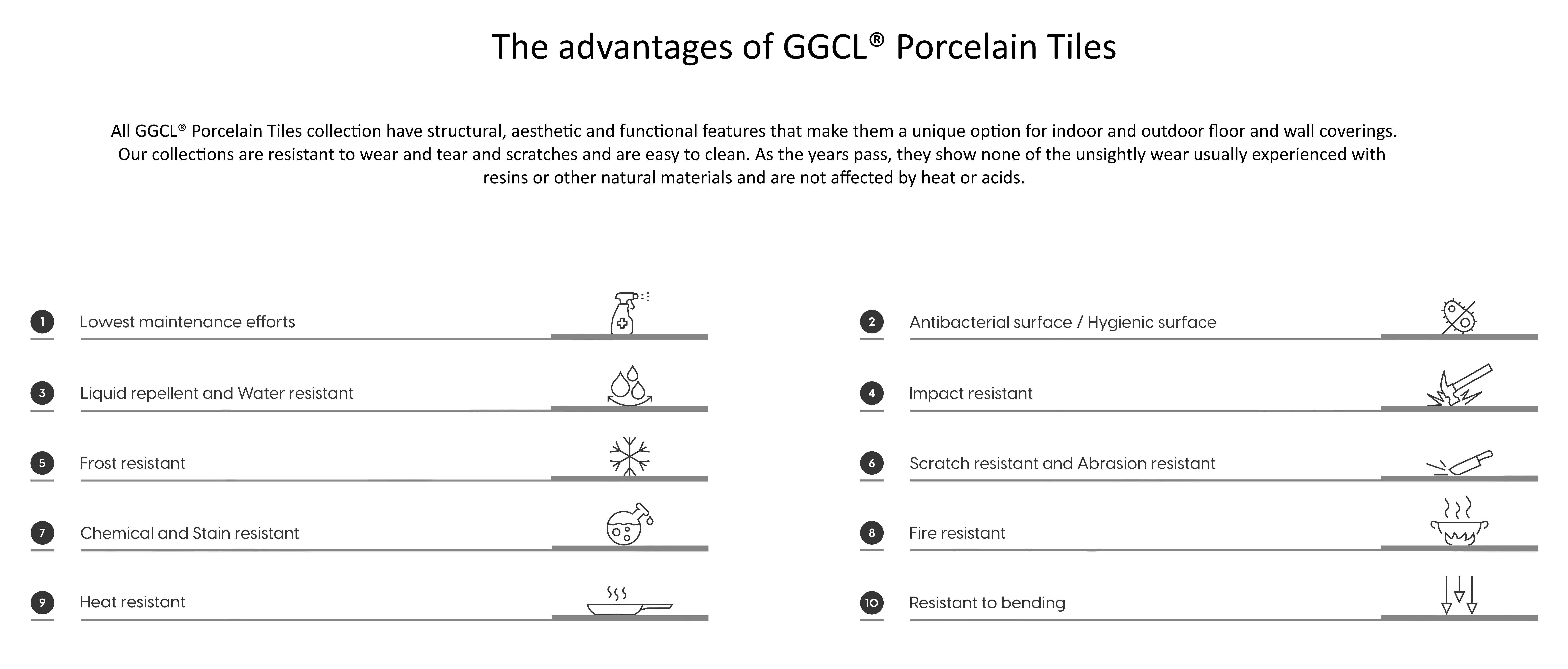 ---