GGCL® Porcelain mosaic is a wonderful choice for any home, immensely versatile, with different materials, colours, and styles to choose from. You can create almost any design, allowing them to blend in perfectly with your favourite theme & style.
What are GGCL porcelain mosaic tiles?
Small tiles, usually measuring between 10x10mm and 30x30mm, are made from a variety of different materials, such as porcelain, glass and natural stone.
GGCL porcelain mosaic comes in different shapes, including square, hexagonal and round. They can be used to create stunning patterns and artistic effects in bathrooms, kitchens and laundries, as well as on pathways, verandahs and swimming pools.
What makes GGCL porcelain mosaic tiles so special?
GGCL Vitrified porcelain mosaic tiles are extremely durable and non-porous – unlike glass mosaics, which can crack, and marble mosaics, which are typically porous. This makes GGCL porcelain mosaic a safer and more reliable choice for floors in wet rooms and high-traffic spots, such as bathrooms, laundries, pathways, verandahs and around swimming pools.
GGCL Vitrified porcelain mosaic tiles boast an on-trend matte appearance and come in more sizes and shapes than other mosaic types, giving you far greater design flexibility. They are also more scratch- and stain-resistant, and easier to clean.
Where can I use GGCL porcelain mosaic tiles?
Just about anywhere. Unlike many other tile types, mosaics can be used on both curved and straight surfaces, giving you virtually limitless design flexibility. Apply them to the walls and floors of your bathroom or laundry, use them to create a striking kitchen splashback or island-bench facing, make a great first impression with a mosaic-tiled front pathway or verandah, or use them to add personality to your hallway floor.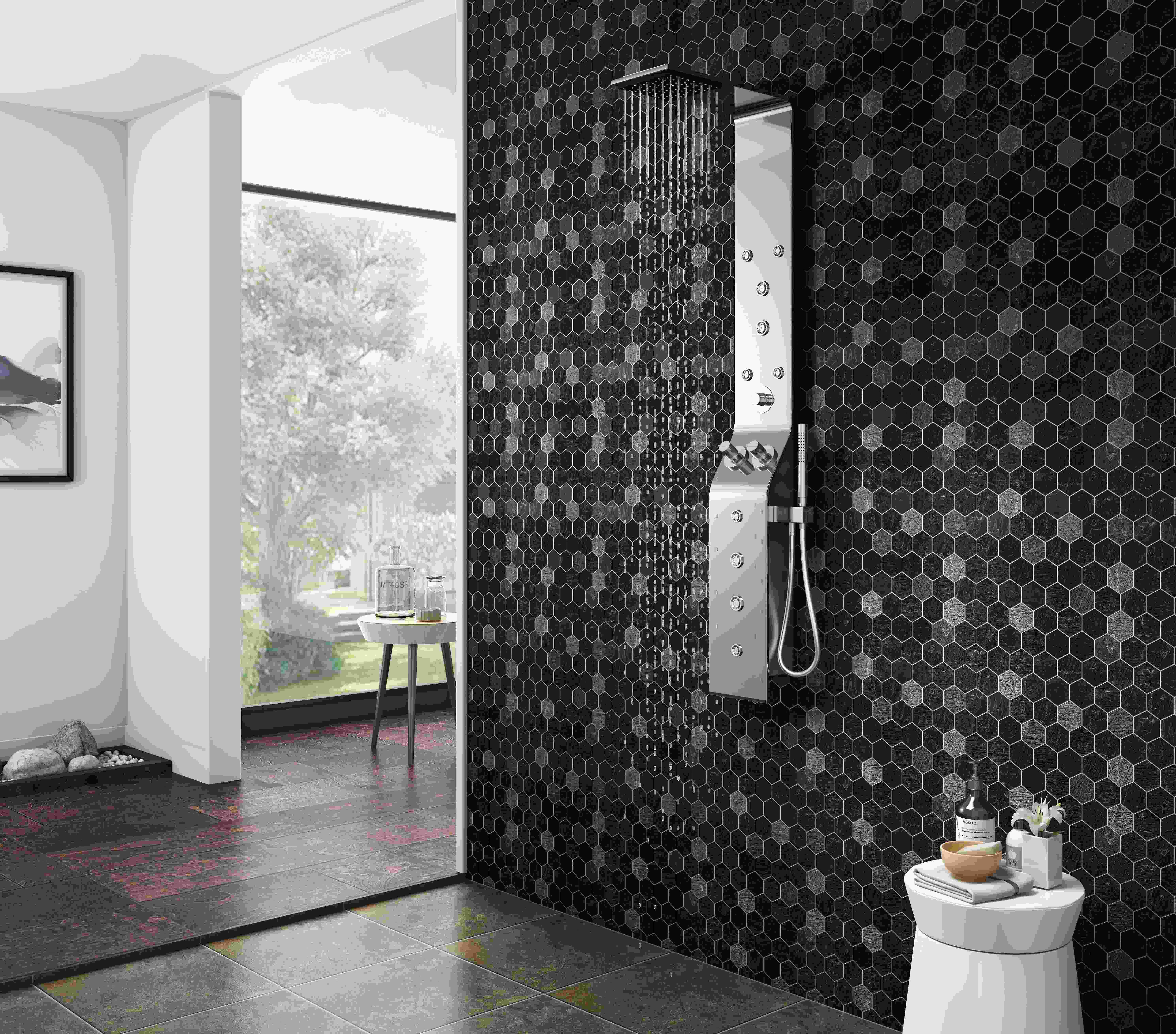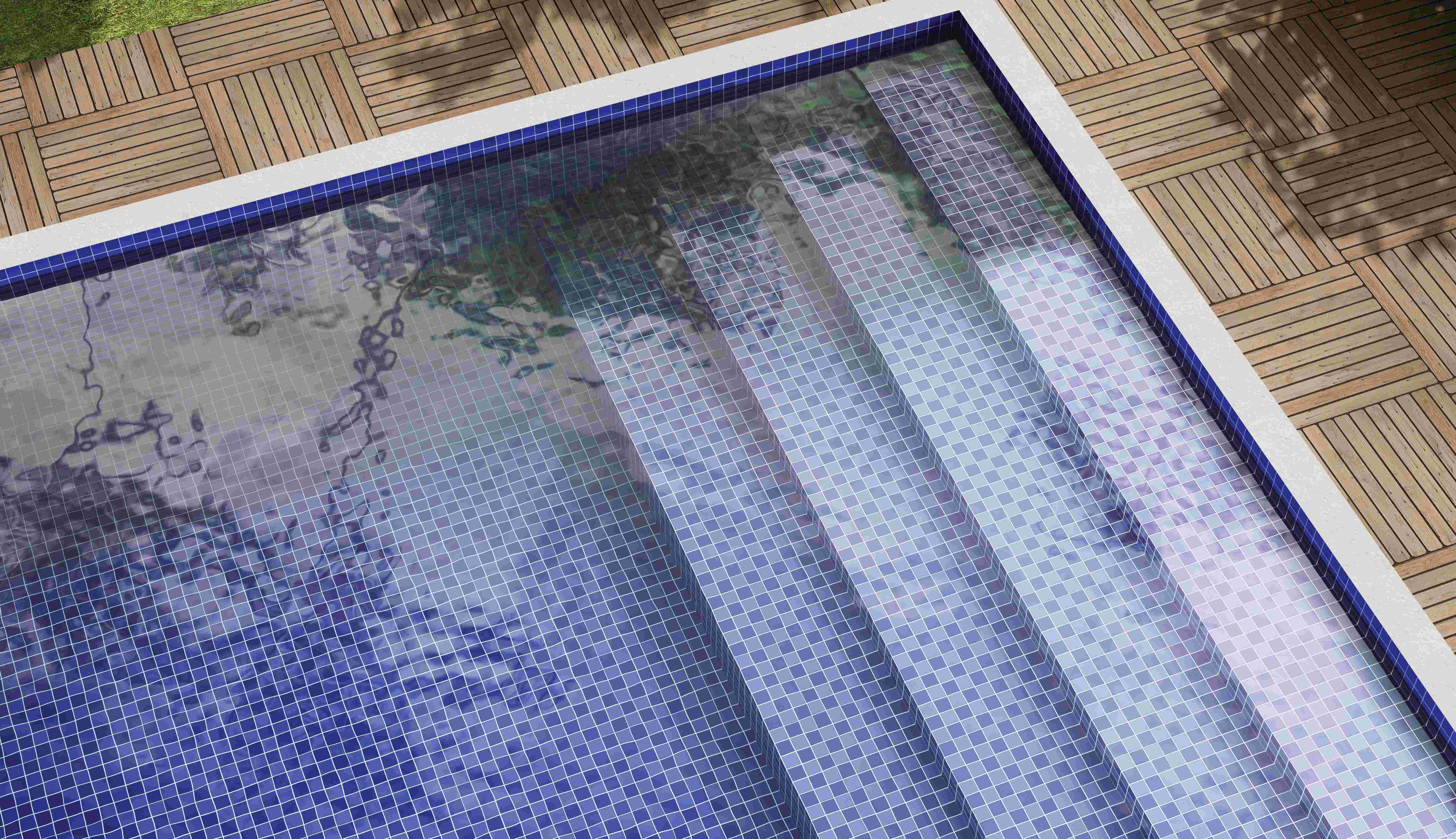 ---