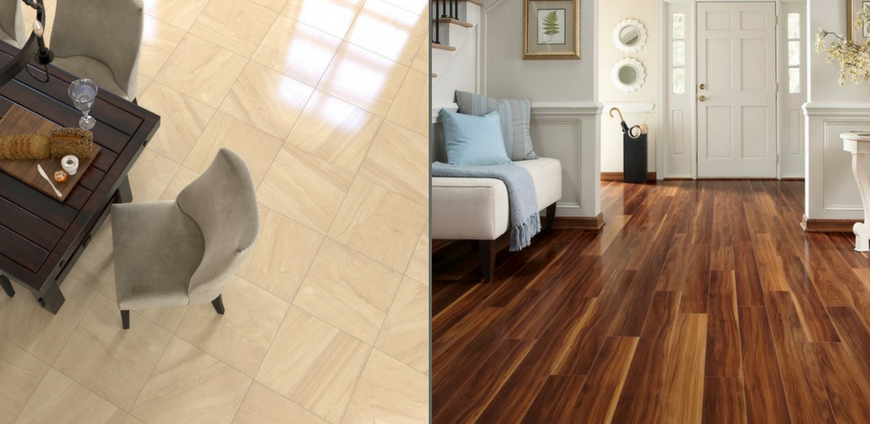 Redesigning your home can become very stressful when you do not know what is the best and safest choice. The debate between wood flooring and tiles are an ongoing dilemma that can only be solved by knowing the facts about which is better for your home. We at GGCL - Grupo Griffin Ceramica LLP are the manufacturer and exporter of tiles based in Morbi, India. We have a wide collection of wooden planks.
Hereby, we have highlighted the advantages that come with installing tiles instead of wood. Here they are:
No limits with tiles:
Fortunately, tiles can be installed in any room of the house, whereas wood floors should be installed specifically in a non-humid area to ensure proper care. These limitations from wood do not give you the freedom to do as you please when renovating your house. With tiles, you have the option to choose from a variety of styles and designs that will complement the aesthetic of your home in any room.
Damage control:
Tiles are a long-lasting investment because they are a very durable product which do not require a lot of maintenance, as opposed to wood floors which need to be refinished every few years. The reason to constantly refinish wood floors is because they are prone to scratches, dents and water damage. Also, wood floors are a huge hassle to clean, especially in the summer months when the air is extremely humid. In contrast, with tiles you do not have to worry about scratches and stains because most types are water resistant.
Costs:
When it comes to the matter of cost, tiles are the more affordable option between the two choices. Wood floors are a high maintenance product that can also be expensive to install. The pricing for tiling will vary depending on the specific style you decide to follow through with, but nevertheless, a good quality product will almost always remain the more affordable choice.
Besides making your home look beautiful, tiles serve many benefits that wooden floors cannot provide. However, you must still take care of your tile floors in order to ensure they are always stunning and last as long as possible.
For more information, Check out our website and scroll through our wooden plank range.