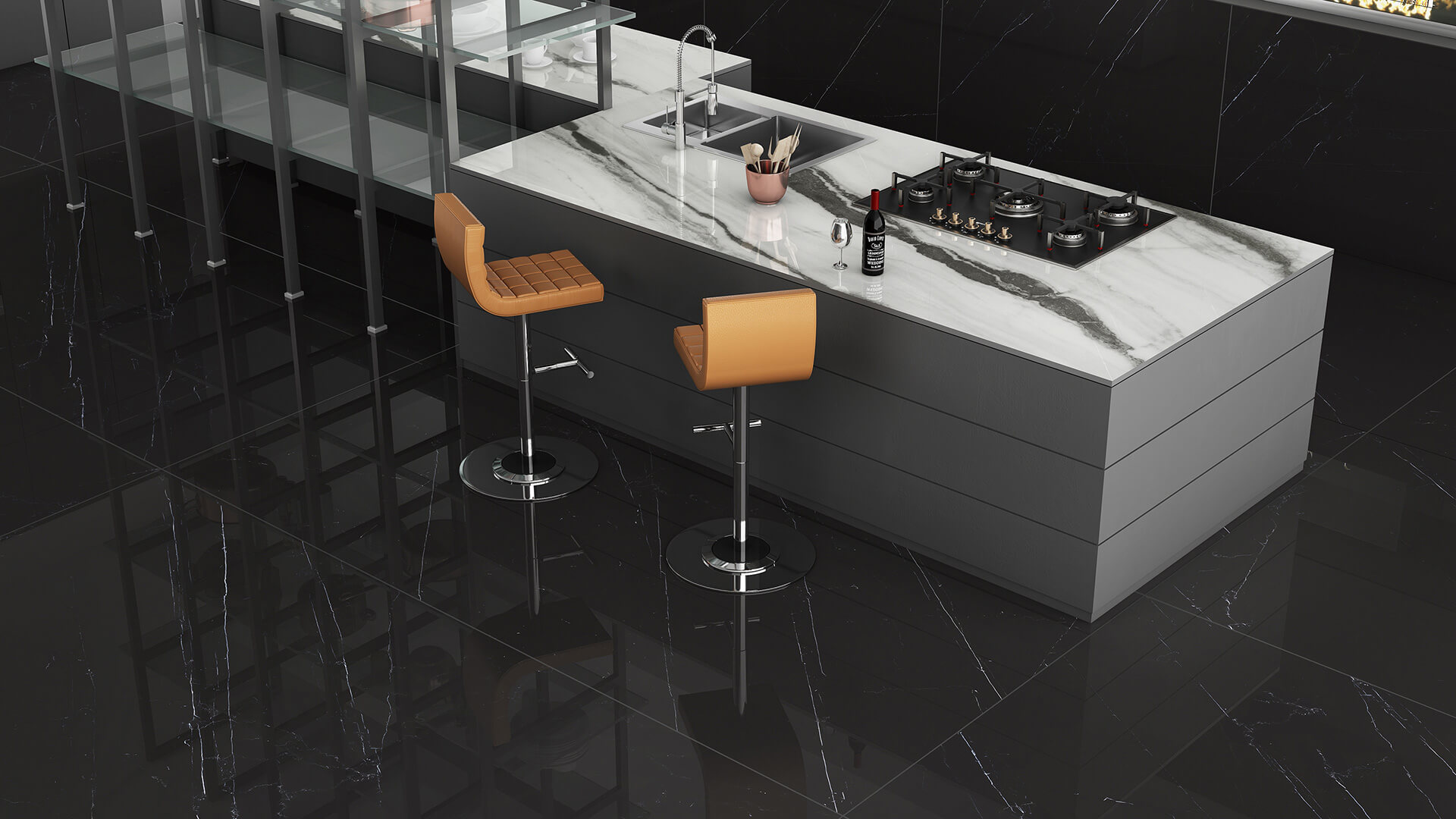 Why porcelain tiles are an excellent choice for kitchen floors?
Whether you want to build a contemporary kitchen or modernize your old one, choosing the right flooring that complements your elegance and needs should be your first thought. When it comes to selecting kitchen flooring, the options are immeasurable. But the kitchen needs to have a durable, stain-resistant and charming floor.
Therefore, you should always go for porcelain kitchen flooring. They are well-known to provide both durability and style. Porcelain tiles are a stronger or newer version of ceramic tiles. This means they are effortless to clean, extremely tough and easy to maintain. Also, today, they are becoming the hottest choice for kitchen flooring due to their outstanding strength, beauty and customization options.
If you are still wondering why porcelain floors for the kitchen, here are a few reasons why you should decide to go with these tiles.
Highly Stain-resistance porcelain floors for kitchen
The kitchen is a space where everyday spills are common, which could leave your kitchen floors stained for life. But with Porcelain Kitchen Floors, you don't need to worry about stains, thanks to their less porous, denser properties. This means that these floorings are capable of opposing liquid and does not allow it to penetrate. Knowing these, you can breathe a sigh of relief when you will spill something on your flooring.
Varied Options Are Available for Porcelain Kitchen Floors
If you want a kitchen that not only works for your cooking needs but also complements your standard of living, you need to have porcelain tiles. They come in a wide range of appearances and truly stunning when placed in contrast. Therefore, they can transform your space into an exclusive and stunning ambience. In addition, these tiles can be made to replicate the look of marble, stone, limestone or granite that appeals to your aesthetic preference.
You may find a huge collection of Porcelain Kitchen Floors from GGCL's Delight Series.
Porcelain Kitchen Floors Are Easy to maintain
Porcelain tiles don't shelter bacteria like other tiles. So, it is simple to wipe them off and keep your kitchen bacteria-free with ease. The porcelain tile surfaces absorb less moisture, which means spots and spills from floors can be easily swept and mopped by using a cloth or rag without any hassle. So, maintaining them is easy. Moreover, you can also rinse them with hot water and a mild detergent to maintain their appearance.
Conclusion
Wherever your budget or style falls, you should always look for kitchen tiles that look stunning as well as last for many years. And with the above-mentioned consideration, you will be convinced why you should go for porcelain tiles for your kitchen floors. If you need to know more about porcelain tiles, you can contact GGCL, one of the most reliable porcelain tile flooring manufacturer & suppliers from India.