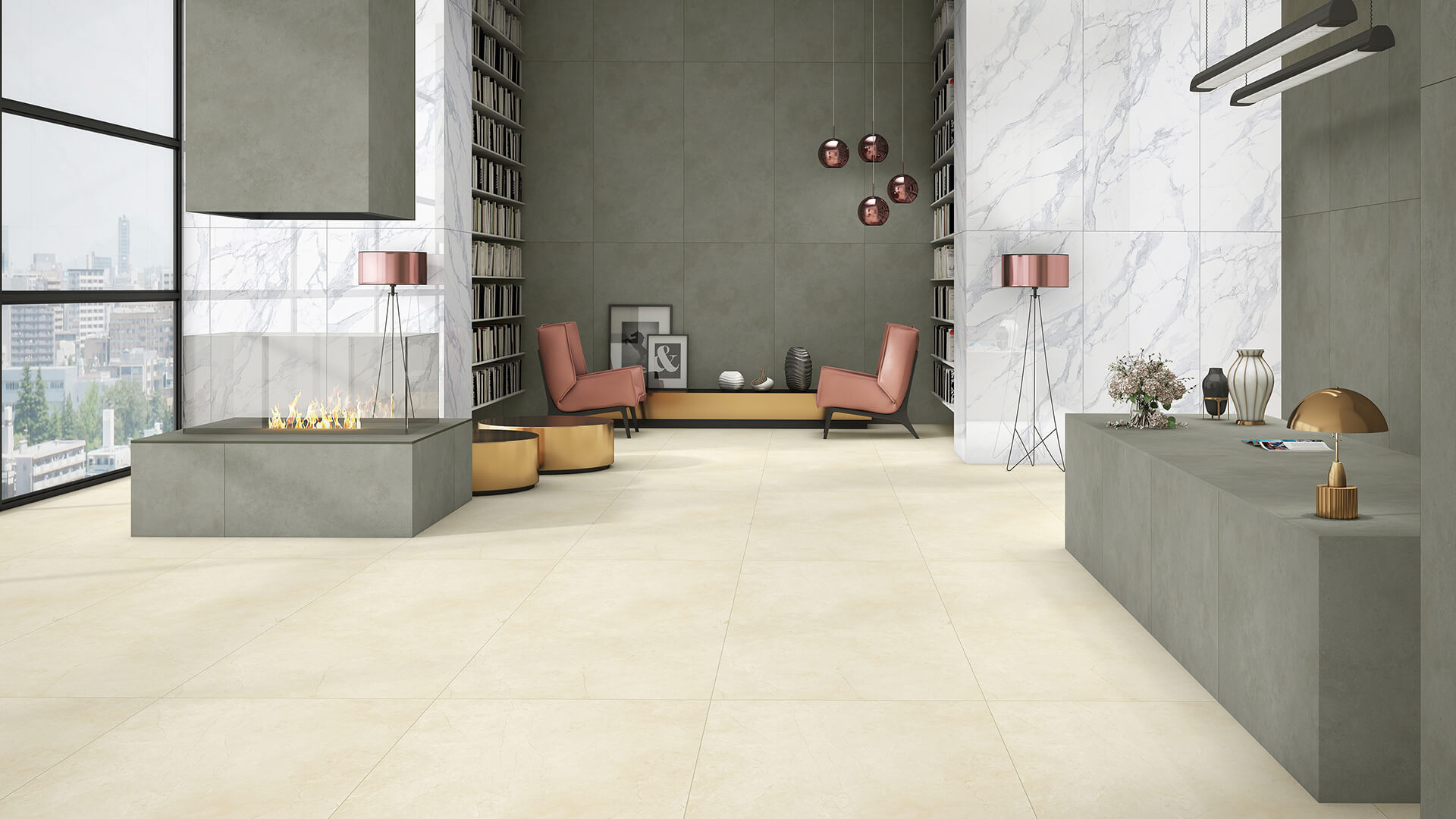 Transforming Home Into Abode
Have you ever felt like you want your home space to be a paradise on earth? You might be thinking, having a paradise on earth is all superficial. But it's not!
You just need to get your home space flooring and wall cladding to be done by GGCL tiles.
From the Bathroom to the bedroom there is no space where GGCL tiles can't make a difference, we are here to give you an excellent approach for your space to look beyond the recent trends of the Tiles Industry.
Space Doesn't Matter
Yes, whether it's a small space or larger space GGCL tiles are available in different sizes and colors that can miraculously transform your space with their astounding design and texture.
To make small spaces like bathrooms, wash yards or resort look bigger, opt for a larger porcelain tiles slab to make the space look grandeur with the classic GGCL seven wonder series collection.
Make Your Living Space More Lively
Adorn your living space with our porcelain and ceramic tiles collection having the essence of marble making it classy and chic at the same time. Easy to clean, maintain and install GGCL's collection offers assorted designs, finishing, and tile color to craft your living space more enjoyable and vibrant where you spend memorable leisure time with your family.
Having installed ceramic tiles by GGCL that create awe of marble with extravagant gloss and impeccable finishing will make each inch of the space go classy.
Kitchens Are No More Boring
With a wide range of collection tiles like porcelain tiles, mosaic tiles, and ceramic tiles you make your kitchen go vibrant. Gone are the days when the kitchen seems to be designed with boring single colors. From countertop to the platform, from kitchen islands to flooring GGCL offers you a variety of designer tiles that will make your kitchen vibrant and modish.
To provide extra care we also provide tiles that are having anti-slip property offering a good grip to hold even if water spreads over.
Feel Your Bedroom
After a long working day, what do we expect? Good food and good sleep. Indeed, both are important for a healthy life.
Make your bedroom go chic and sleek with GGCL with assorted tiles collection. Whether you want a glossy floor or matte finished floor, GGCL offers you a wide spectrum of color shades to range from bright to dark.
In all the above options available, few things will remain common and intact whether you choose mosaic, porcelain, or ceramic products. And that is excellence, luxury, artsy, and enduring pristine beauty that will ornament your home like a paradise, a heavenly abode where you don't just breathe but live each and spend a moment of sereneness.
Now stop imagining and login to our website to personally feel the awe and beauty of our products crafted exclusively for you to make every square foot of your space filled with the vitality of excellence and magnificence.