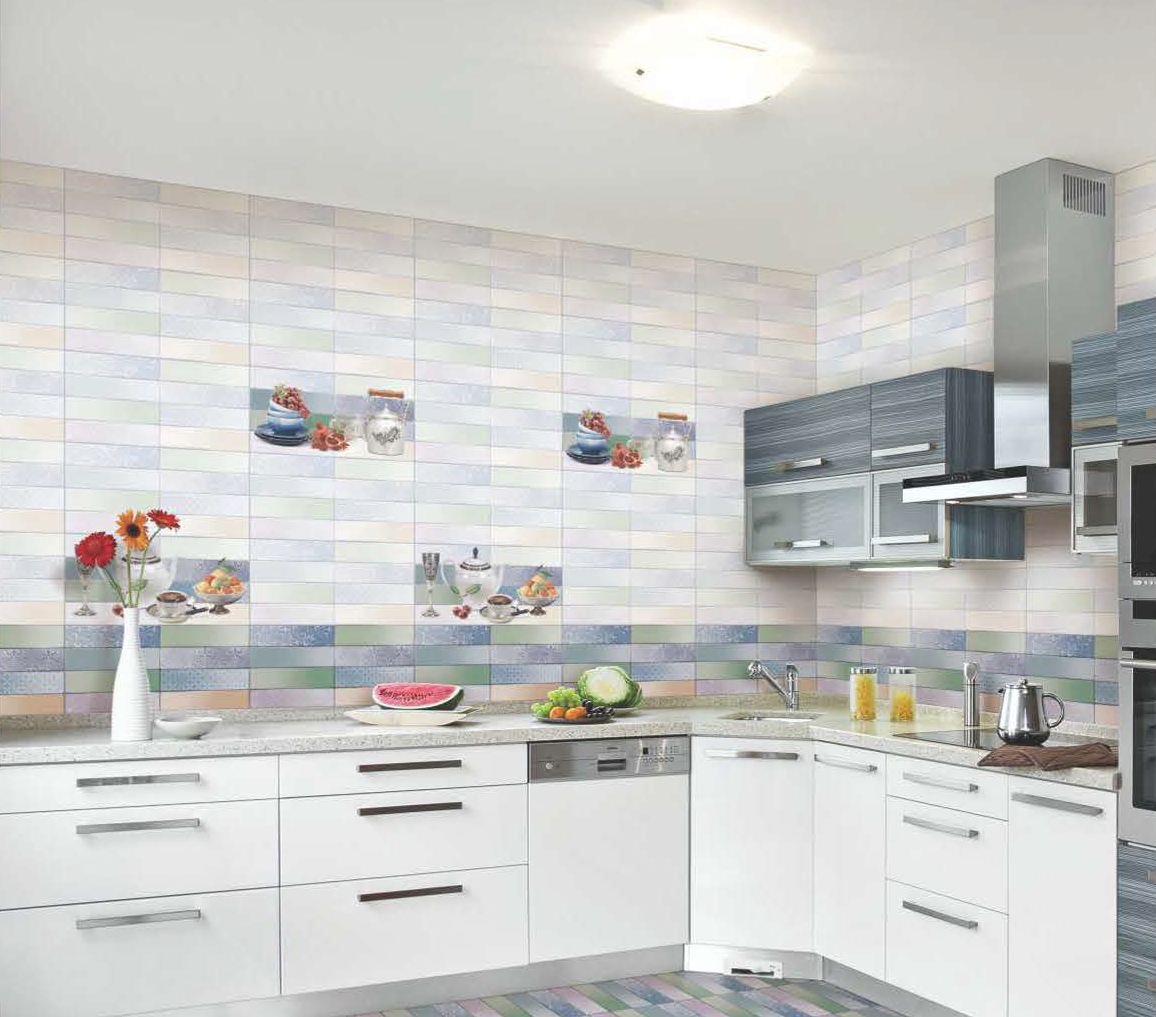 The beauty of Kitchen
Every homeowner is thinking about to make their residence as per their personality. And it is not so easy to choose the products at one time as there are multiple choices in the market, it will going to be stressful to choose the best and safest product for your lovely place. The real charm of your place is comes from the wall & floor tiles. We at GGCL - Grupo Griffin Ceramica LLP are the best quality products manufacturer and exporter of tiles based in Morbi, India. We have a wide range of collection for Ceramic Tiles, Porcelain Tiles, Porcelain Slabs, Porcelain Mosaic & many more...
Currently we are going to start a topic on Ceramic Wall Tiles. Below are some topics why people are falling in love with Ceramic Wall tiles.
Hygienic and Easy to clean - Ceramic wall tiles are easier to maintain then the Paint, Wall paper or other tile product. You can choose different finishes like Matt, Glossy (We have the best quality glossy finish in our portfolio for Kitchen Series and Poster Series). Ceramic wall tiles are also highly resistant to abrasive chemicals and cleaners, which makes them easy to keep clean.
Fire Proof - Ceramic wall tile is safe to extremes of temperature. It does not respond to ice or fire. It is exceedingly secure for any indoor application.
Long Term Use - Ceramic wall tiles are durable and long-lasting. They do not crack, fade, or break under pressure.
Environmentally Friendly - It is totally secure to utilize in your Residence, Hospital or office. It is made in an environmentally friendly process.
Pocket Friendly - Ceramic wall tiles cost is much higher; however if you consider the longevity, attractiveness & durability of tile, the cost is worth it. Once you install ceramic wall tiles at your place, you don't need to worry about to change anything on that. Also it is very easy to maintain.
At GGCL, we have the best quality of Ceramic wall tiles available in 300x600 mm & 250x750 mm. You can get good Ceramic Wall tiles from GGCL with >10% Water Absorption.
If you are little bit confuse to choose a perfect tile, please visit us at GGCL - Grupo Griffin Ceramica LLP in Morbi, Gujarat, India for the best quality product. We will help you to choose a product as per your requirements.