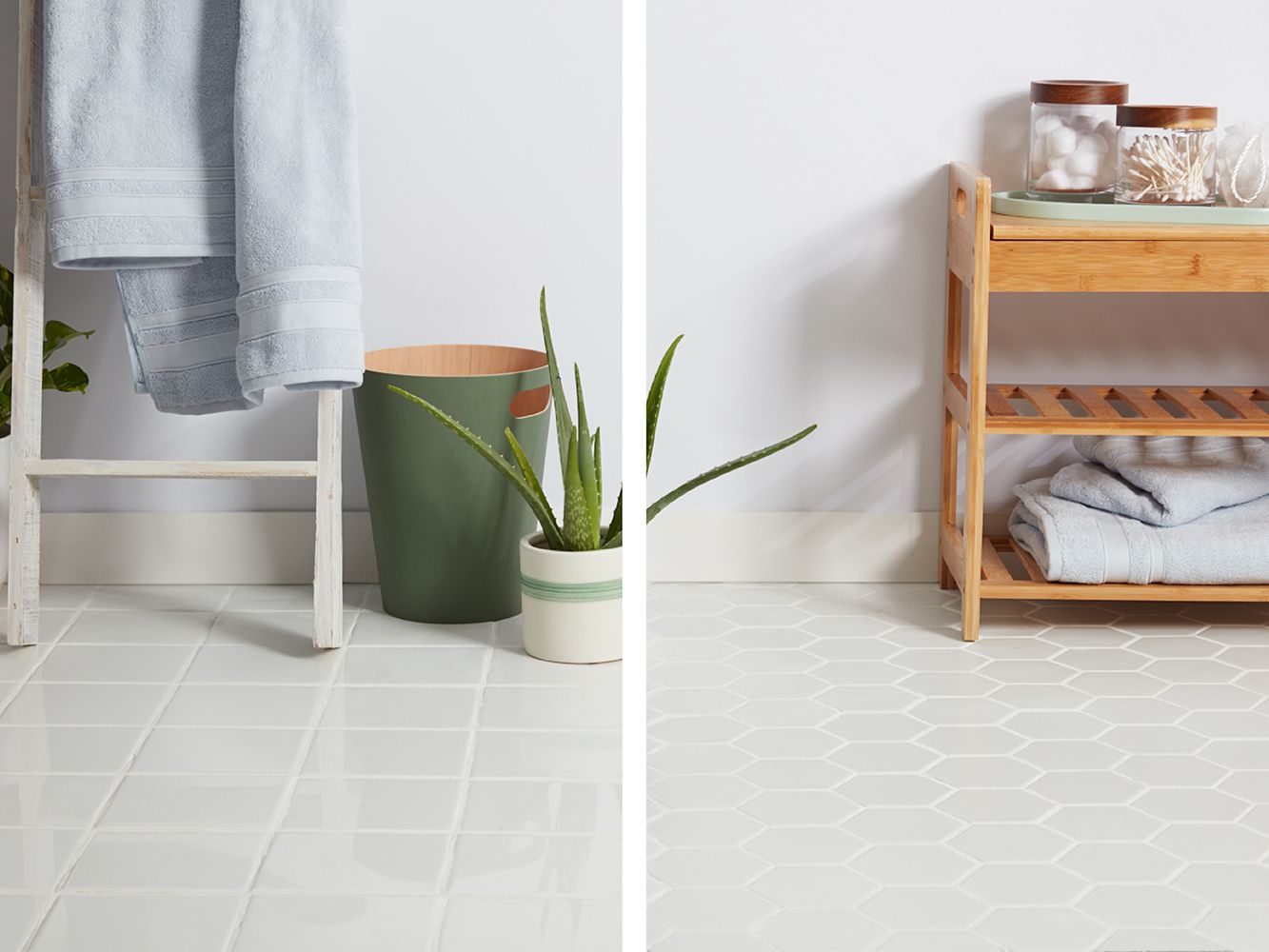 Porcelain vs. Ceramic: How to Choose the Right Tile for Your Next Project
When it comes to choosing between porcelain and ceramic tile, there's a lot to consider, right? But don't worry, both of them are an ideal choice for residential or commercial spaces.
These clay-based, kiln-fired tiles are extremely durable, easy to clean, and resistant to water, stains, and daily wear. They work well on both walls and floors and are available in an array of colors, patterns, shapes, and sizes. Typically, more affordable than other types of natural stone or decorative tile. They are a practical choice that will hold up well for years to come.
When you're trying to decide between these two types of tiles, it's important to know the difference between them. This blog will walk you through the key difference between ceramic and porcelain tile.
What is the Difference Between Ceramic Tile and Porcelain Tile?
Often difficult to tell apart, ceramic and porcelain tiles are made with very similar materials and processes, but there are slight differences, here we have explained 3 differences.
How They're Made
Both porcelain and ceramic tiles are similarly manufactured from baking clays, however, what separates them is their density and durability.
Porcelain tiles are fired at higher temperatures for a longer time than ceramic, which makes them more durable and denser—practically completely water-resistant.
Ceramic tiles are more delicate and more porous, meaning they can easily absorb water.
Appearance
Another factor that sets these types of tiles apart is their appearance. With today's technology and ever-changing trends, both tiles can be of any color or pattern imaginable.
Porcelain's color or design is carried through its entire body. So, if they happen to get chipped, it's not as obvious.
In the case of Ceramic tile designs and colors are printed on the surface and protected with a type of glaze. So, if these tiles get chipped, it'll be more noticeable since the body of the tile is of a different color than the surface.
Cost
While both are less expensive than most renovation materials, their price differences are due to their density differences. Porcelain tiles are therefore more expensive than ceramic tiles.
Uses
Ceramic tiles, since they're more delicate, are great for areas that don't have excessive traffic. And with the vast number of colors and design options available, they're perfect for accent walls and kitchen backsplashes.
Porcelain tiles are typically more durable so they're great to use on exterior walls, countertops, or even as flooring for both indoors and outdoors.
There are pros and cons of both but there's no denying that each one can be a great addition to your space renovation. It's just always a good idea to weigh your options before deciding.
If you are still confused about what to choose and what would be perfect for your requirement – Don't worry we are here to help you.
Visit our website and find perfect shades for your project.