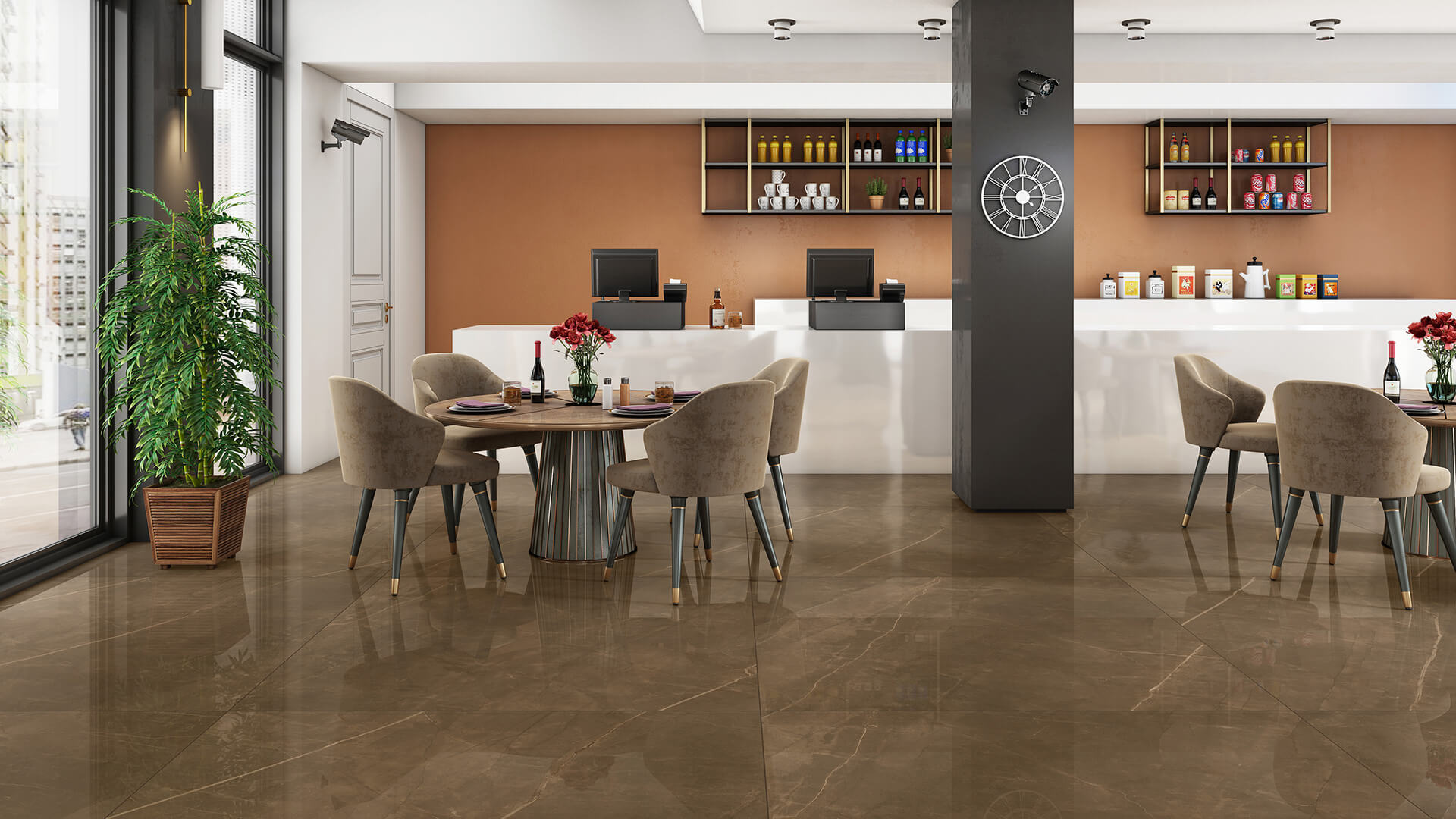 Need to Get Shine Floor Tiles? Here is How to Get Dull Floor Tiles Shine
Tiles when installed are vital, having a glittery shine, gloss, and conspicuous design that draws everyone's attention. But with the passage of time tiles lose their charm and become tedious and unlively because of scratches, dirt, pollution, stains, and wear.
Like a car, furniture, home, and ourselves, we also need to take care and pay attention to maintaining tiles. No matter where you install the tiles, it is crucial to take care of the tiles, to keep them look new and attractive, always like an early stage.
Dull tiles can make the entire charm of the interior space look mediocre and appalling despite having expensive luxurious furniture and lighting accessories. Also, re-installing the tiles can be a sweating job claiming your time and labor, besides that it can burn your pockets.
Though a standard manufacturer like GGCL Tiles offers enduring and long-lasting products of ceramic tiles, the customers and end-users need to follow these simple tips to keep the tiles look young and shiny forever.
Here, we are sharing some simple and home remedies to alter the usage of harmful chemicals. The ingredients needed for cleaning the ceramic tiles are handy and easily available in the market.
Magical Vinegar
Undoubtedly, vinegar can make magic with the taste when added to any food dish, so does it do so as a tile cleaner. You might be a little surprised but vinegar is a very good tile cleaner.
Add a few drops of vinegar with lukewarm water to clean the tiles and mop it thoroughly with proper care, and see the magic.
The stains and dirt will get vanished with this homemade solution for tile cleaning. Make the ceramic tiles glow and shine with the vinegar solution.
Pinch Of Baking Soda
Tiles also need to get rejuvenated, and who does better than a baking soda powder. Baking soda is a natural polish for tiles, that can remove the tenacious stain and dirt that got layered on the tiles over a while.
The unwelcoming coating of dirt and stain layered on tiles, diminishes the shine and glow of the tiles, making it appear dreary and dull.
Add a sufficient amount of baking powder with warm water and add some vinegar too, to make a paste.
Allow the baking soda paste to settle on the floor and rinse it with clean water or brush if the stains are persistent. Repeat the process for a few times to get the tiles to get cleaned properly.
Ammonia & Water Solution
The cleaning of dirty and stained tiles requires a lot of time and labor. But to make it easier you can resort to Ammonia solution to remove the complex dirt and stain on the tiles.
Add an Ammonia with warm water and stir it. You can add vinegar with this for better results. Stir the solution and mop the floor tiles properly removing the stains and dirt to make them shiny and glossy.
You can use a sponge soaked in the solution to remove the dirt and stain that are very hard to remove.
While mopping the floor using a clean and soft cloth to clean the tiles with clean water to make the tile glow.